Dr. Mitchell, Dr. Nelson and our team have included some links for your children to interact, learn and have fun!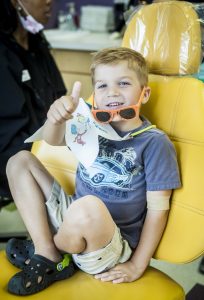 Funbrain
Funbrain is a great site that has something for everyone, and includes games, web books, learning arcades, and more. It is the #1 education site for teachers and kids, and even parents!
Kids Shows on PBS
With each visit, your child will learn new things with this fun learning site. Thousands of pages are available for kids and parents to explore. If you love learning about animals, reading, music, and science, this is for you!
We want your child's every visit to our pediatric dentists in Huntersville, North Carolina, to be fun and enjoyable. Please call Dentistry For Kids today to schedule your family's appointment!