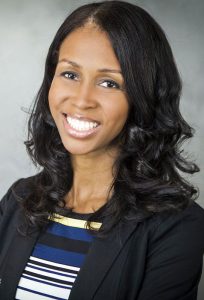 Kisha Steele Mitchell, DDS
Dr. Kisha Steele Mitchell joined the amazing team at Dentistry for Kids in 2016, and became the proud new owner in 2017. Dr. Mitchell has a passion for working with children, and strives to make each dental visit an enjoyable experience in a kid-friendly environment. She feels most accomplished when she helps a fearful child become relaxed and look forward to their dental visits. It is her goal to partner with families from infancy through adolescence to help children achieve their best dental health.
Dr. Mitchell received her education at Howard University in Washington, DC where she earned a Bachelor of Science degree in Chemistry and Mathematics in 2002, a Doctorate of Dental Surgery Degree in 2006, completed a residency in Orthodontics in 2008, and later completed a residency in Pediatric Dentistry in 2016. Dr. Mitchell is one of very few dental specialists Board Certified in both Pediatric Dentistry and Orthodontics. This unique training and experience makes her the ideal provider to address the comprehensive dental needs of children.
Dr. Mitchell is an active member of the American Academy of Pediatric Dentistry, American Association of Orthodontists, American Dental Association, National Dental Association, Old North State Dental Society, and Delta Sigma Theta Sorority.
Outside of the office, Dr. Mitchell engages in youth mentorship. She also enjoys traveling, as well spending time with her husband Charles and two young children, Charles, Jr. and Bella.
---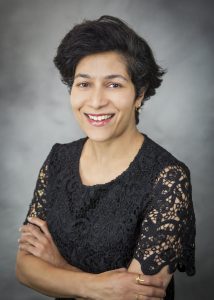 Priya Banahatti, DMD
Dr. Banahatti graduated with highest honors from A.B. Shetty Dental School in India. She received a merit scholarship at Tufts University where she continued her dental education with courses in pediatric dentistry and general dentistry until graduating in 2002. Dr. Banahatti also completed advanced education in general dentistry from the University of Michigan in 2003 and was on the Dean's List for the National Dental Boards Part I and II. She is a member of the American Dental Association and a past member of the West Michigan Association. She has practiced general dentistry for over 14 years and has been in the Huntersville area for three of those years. Dr. Banahatti joined Dentistry for Kids in July 2015. She loves working with children, which has always been her passion. She says, "I am honored to assist children in achieving their best dental health while making it an enjoyable experience." Her goal is to achieve clinical excellence with integrity and compassion. Dr. Banahatti enjoys spending time with her husband, her 9-year-old son, and taking the time to read when she can.